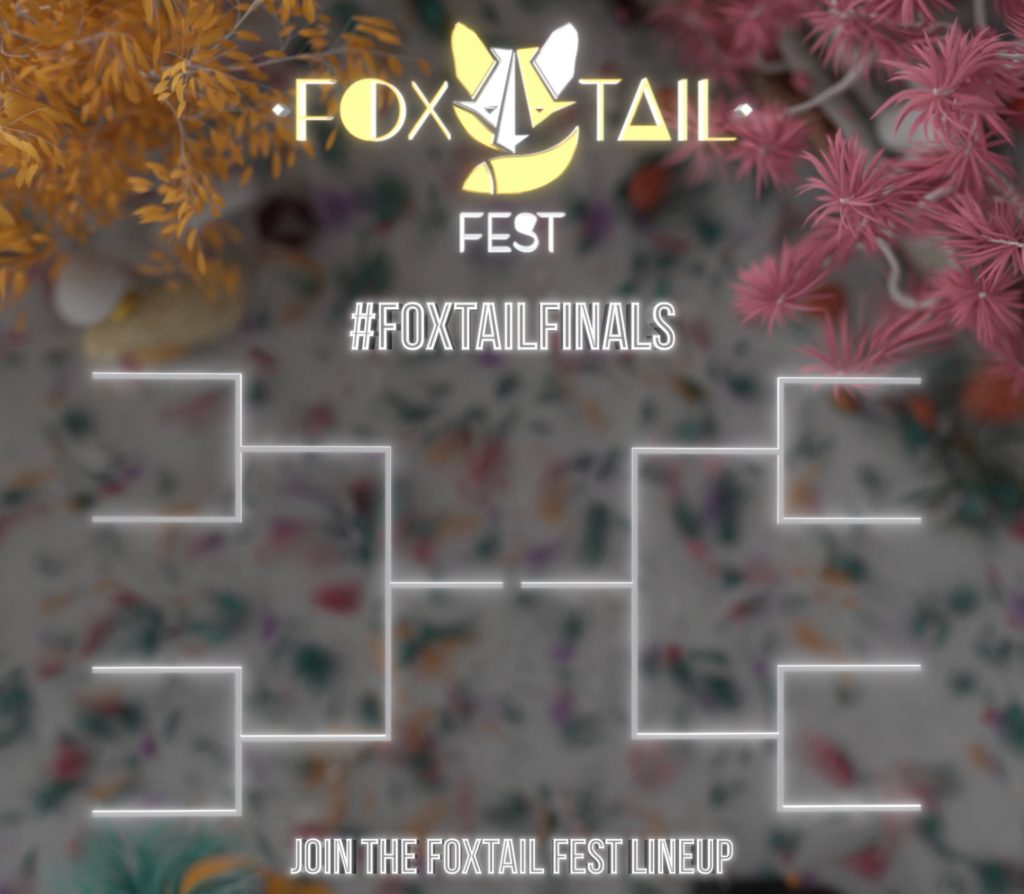 Fans pick who joins the Foxtail Fest Lineup!
Entry into the #FOXTAILFINALS is free. Enter now through April 14. Fans vote April 15-22.
#FOXTAILFINALS Applications are now closed.
Applications will be reviewed and notification provided via email by April 15, 2022. 8 Artists will be selected to enter the #FOXTAILFINALS. Upon acceptance into the #FOXTAILFINALS, information including: promotional requirements, and content requirements will be emailed and coordinated with each #FOXTAILFINALS Artist/DJ. After all artists are selected, fans will vote from April 15-April 22 to choose 1 Artist and 1 DJ to join the lineup.
For more information contact foxtailfinals@foxtailfest.com